J. Nathan Matias (Founder) (@natematias) is an Assistant Professor in the Cornell University Department of Communicationn. He works with social media companies, news organizations, and online communities to test ideas for a flourishing internet and evaluate the social impact of online platforms. Nathan developed CivilServant as part of his PhD at the MIT Media Lab and MIT Center for Civic Media. Nathan has a background in tech startups and nonprofits. Nathan's research regularly appears in the news, and his writing has appeared in The Atlantic, PBS, the Guardian, and many others.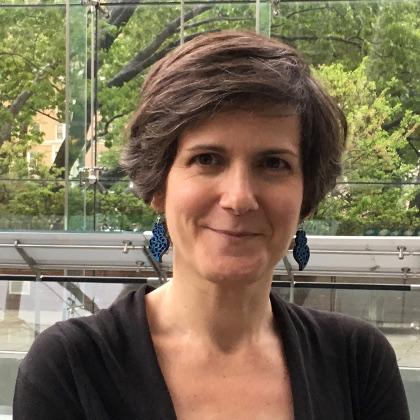 Julia Kamin (Research Manager) is a PhD candidate in Political Science at the University of Michigan where she studies social media, polarization, and political behavior–interests that grew out of her work in citizen engagement at TheVoterGuide and CitizenJoe. Prior to that work, Julia did research for Eli Pariser and Todd Rogers on books including The Filter Bubble, advocated for students' rights at Advocates for Children and founded Opening Act, an after-school theater program that serves NYC's highest need public high schools. Julia also has an MPA from the Harvard Kennedy School, is a late-comer to jazz and can be an irritating proselytizer for the virtues of NYC.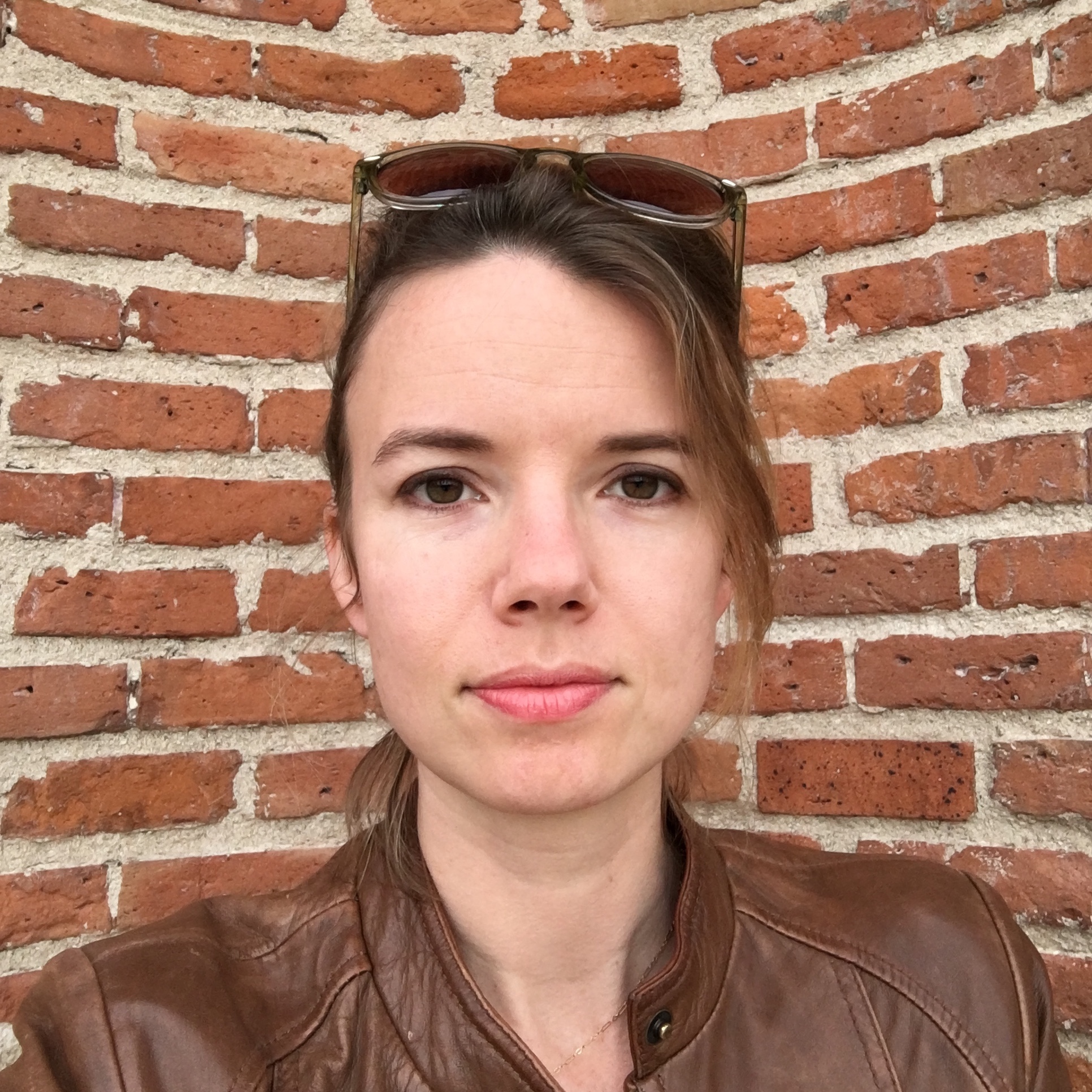 Ellery Roberts Biddle (Public Engagement Strategist)(@ellerybiddle) is a journalist and researcher with deep expertise in online free expression and the digital rights field. An affiliate of Harvard's Berkman Klein Center for Internet and Society, Ellery previously served as a policy analyst with the Center for Democracy and Technology, and most recently as the advocacy director for Global Voices, an international media organization of bloggers, journalists and activists from more than 170 countries. In addition to Global Voices, she has written for The New York Times, The Guardian, Slate, Quartz and Americas Quarterly. She is a genuinely silly person who enjoys practicing yoga, reading contemporary fiction and spending time with family.
Eric Pennington (Data Architect) is hosted by the MIT Center for Civic Media as the Data Architect for CivilServant. Prior to this he was in the Media Lab's Social Machines group as a research engineer on the Electome. Eric will complete his MS in Computer Science at Georgia Tech with a focus in Interactive Artificial Intelligence. His interests include the intersection of AI and society, increasing widespread access to data for better collective decision-making, and wishing he were tall enough to be a pro basketball player.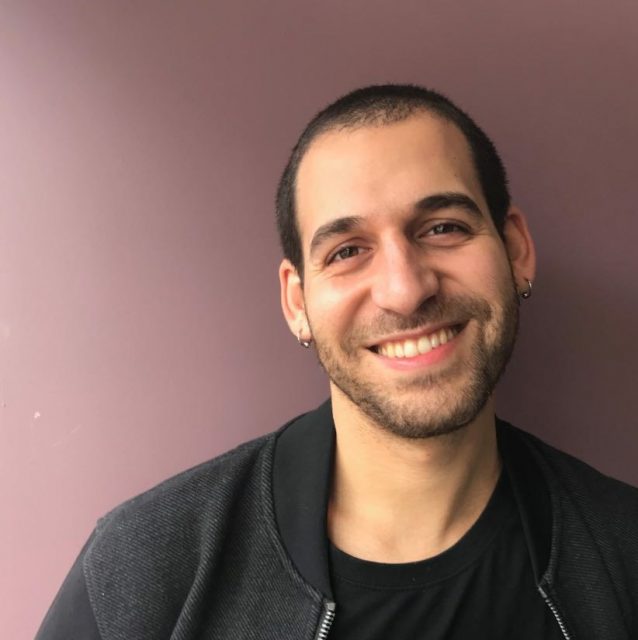 Max Klein (Data Engineer) is a Data Scientist with interests spanning AI, online collaboration, and social problems. As a Wikipedian he has created tools which assist gender-equality-focused editing. As a fellow for Data Science for Social Good he developed machine-learning for 3rd Grader reading practice. He has a Computer Science Master's degree from University of Minnesota, a Bachelor's in Mathematics from U.C. Berkeley, is a certified Yoga teacher, and has absolutely no qualifications or hesitations being a humourous essayist.
Willow Brugh ( Facilitation Consultant), known as willowbl00, works with digital tools to enable coordination between response agencies and emergent response groups in areas affected by fast and slow crises. Bot studies citizen engagement and combining distributed and centralized decision making structures at the Center for Civic Media at MIT's Media Lab. Previously bot has been a Professor of Practice at Brown University, an affiliate at the New England Complex Systems Institute, and a fellow at Harvard Law's Berkman Center for Internet and Society. Willow looks at connections, systems, empowerment, and powerlessness and strives to both understand and improve whatever bot finds. Sometimes that's with the Occupy Sandy Movement, sometimes it's with the National Defense University. Bot has keynoted the IEEE Global Humanitarian Technology Conference. Willow has successfully worked with the FEMA Field Innovation Team for Hurricane Sandy, and was awarded at a ceremony at the White House for bit contribution.
Research Collaborators and Advisors
Audrey Chebet (Researcher) is an undergraduate in the Psychology Department with minors in Neuroscience and African Studies. As an avid Twitter user and a self-proclaimed feminist it only seemed sensible for her to combine her interest and develop a research project focused on making online spaces safer for women.
Jonathan Zong (Researcher, Software Engineer) is an undergraduate in the Computer Science and Visual Arts departments at Princeton University. He has worked with design and software at Google Design and Linked by Air, and is one of the creators of PolitEcho, a browser plugin that visualizes the political leaning of your Facebook friends and feed. Jonathan's work in information visualization and software design reflects his curiosity about human behavior within technologically mediated systems.
Betsy Levy Paluck (Researcher & Advisor) (@betsylevyp) is Professor in the Department of Psychology and in the Woodrow Wilson School of Public and International Affairs at Princeton University. Currently she also serves as the Deputy Director of the Kahneman-Treisman Center for Behavioral Science and Policy at Princeton University. Her research explores how people understand, follow, and disobey social norms, and has applied these ideas to topics including ethnic and political violence, corruption, bullying and conflict in schools, and violence against women.
Jonathan Penney (Researcher) (@jon_penney ) is a legal academic and social scientist who does research at the intersection of law, technology, and behavioral science. His work aims to understand technology's role in public and private sector censorship, surveillance, and other legal/regulatory practices, including how people's rights, interests, and activities are impacted. He is a Research Fellow at the Citizen Lab at the University of Toronto's Munk School of Global Affairs, a Research Associate of the Center for Information Technology Policy at Princeton University, and an assistant professor at Schulich School of Law, Dalhousie University, in Canada.
Cliff Lampe (Researcher) (@clifflampe) is an associate professor in the School of Information at the University of Michigan. His research focuses on the positive outcomes of computing platforms that support social interaction, including social media and civic technology. His approach blends social science research methods and computer science design perspectives.
Kevin Munger (Researcher) (@kmmunger) is a PhD Candidate in the Department of Politics at NYU and a member of the Social Media and Political Participation (SMaPP) lab. He studies the political implications of new forms of communication enabled by the internet and social media by developing novel text analysis and experimental methods, including the use of Twitter bots to perform online behavioral experiments.
Ethan Zuckerman (Advisor)(@EthanZ) is director of the Center for Civic Media at MIT, and an Associate Professor of the Practice at the MIT Media Lab. His research focuses on the use of media as a tool for social change, the role of technology in international development, and the use of new media technologies by activists.
Former Team Members
While these people are no longer part of the CivilServant team, we appreciate all they have done to support our initiative and wish them well!
Jason Baumgartner (Consulting Software Engineer) (@jasonbaumgartne) has worked in the IT field for Anheuser Busch, OneRiot and NDI (National Democratic Institute for International Affairs). Jason was NDI's lead software engineer and worked on a suite of tools called Demtools. Jason also maintains a real-time data ingest system that archives Reddit comments and posts in real-time. He is the creator and engineer behind RedditSearch.io
Merry Mou (Researcher, early CivilServant Developer) worked with Nathan on CivilServant as a computer science masters student in the MIT Internet Policy Research Initiative. Merry is interested in studying and developing tools for internet governance and equality, and is currently a software engineer at a network security startup.